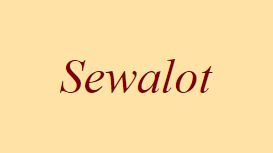 For collectors & enthusiasts of antique sewing machines and great stories. Alex, In a sea of bland, boring sewing machine websites, Sewalot stands head and shoulders above the rest, with real stories,

history, information and tales. Keep it up. Writer and Master Craftsman Alex Askaroff has spent a lifetime in the sewing industry and is considered one of the foremost experts of pioneering machines and their inventors.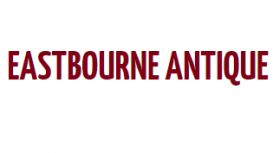 Our highly experienced staff are on hand to offer you their expert advice whilst also working hard to ensure that all of the needs of our customers are fully met. We are open seven days a week, so

whether you are a serious collector, trade dealer or just looking for that illusive one off gift or you need a valuation or to sell some items visit us first as we are there for you. We pride ourselves on being the busiest antique centre in the South East!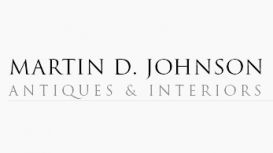 Our business has been in Seaford for nearly 30 years but over the last few years has evolved into one of the most successful decorative antiques businesses in Sussex. We stock 17th, 18th and 19th

century English antiques and a mix of decorative French furniture, industrial pieces and mid-century furniture. Our aim is make decorative antiques more widely available to anyone wanting their interiors to be a little more individual.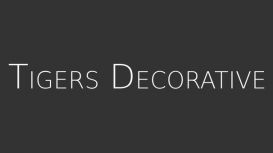 Tigers Decorative have now been trading for three generations. We specialise in interesting antiques and decorative pieces, ranging from the 17th to the 21st Century. We aim to create an eclectic

mix, combining pieces of different eras. We feel that classic 20th Century pieces can be mixed in with period antiques, retro items, natural history artefacts and architectural reclamation items to create a unique and individual style.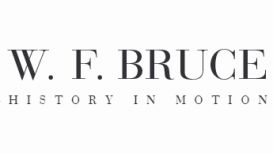 Admired for their accuracy and quality of manufacture, these were made by some of the top makers in London. They were also invested with their own unique interpretation by some very fine provincial

clockmakers. Although these were produced from the beginning of domestic clockmaking, regulators reached a pinnacle of excellence in the Victorian period and even later in the pursuit of precision timekeeping, and for astronomical observation.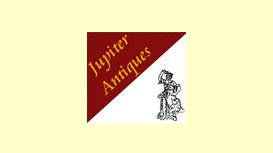 For over 30 years we have been selling fine English & Continental porcelain to private clients and the trade. We always have a fine stock of early English Factories, be it Worcester, Derby, Chelsea,

Longton Hall, Bow, Liverpool, Plymouth, Bristol or Caughley, Limehouse or Vauxhall. We also stock fine signed Royal Crown Derby, Royal Worcester, Minton, and other items of quality from UK factories. Continental factories include Sevres, Mennecy, St. Cloud, Chantilly, Doccia etc.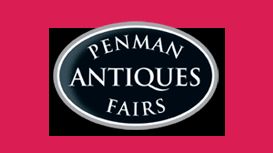 In the summer of 2014, the office is moving to Malvern, along with Barbara, to be nearer Ben. Barbara, Ben and Caroline are now equal directors in Penman Fairs Ltd, and the general running of the

fairs will be done from 5 Marlborough Gardens, Malvern, WR14 1EH. Caroline remains in Sussex, still on 01825 744074, concentrating mainly on design & print of catalogues, tickets, website etc.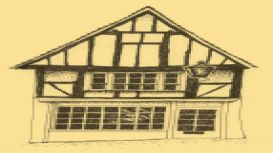 We have been established within the antique jewellery trade for 25 years selling to many traders all over the World. In December 2004 we opened our retail shop Friar House situated in the small

historic town of Battle. Battle played its part in the course of English History and it is where the famous 1066 Battle of Hastings took place. Not in the town of Hastings but north in the town of Battle. Situated at one end of the pretty High Street is Battle Abbey, behind the Abbey is the 1066 battlefield.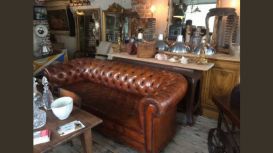 We have an constantly changing compilation of decorative Furniture, Paintings, Objet d'art and Lighting. We do not focus on a particular epoque, instead our eclectism selects beauty and good design,

suitable for both commercial and domestic interiors. Jess William Morris established the antique business in 1999 after being awarded a RICS accredited Fine Art valuation degree and a period of valuation experience in the London Antique World.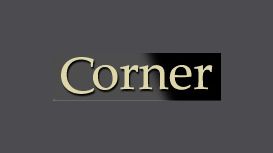 Our principle objective at Corner is to harmoniously blend old and new. We do not specialise in dealing with pieces from one particular time period, but deal in highly desirable items from all. A

consistently high level of quality and condition is of paramount importance to us, and if an item has been heavily restored, cracked, chipped or is of poor quality it simply does not make it into the shop.