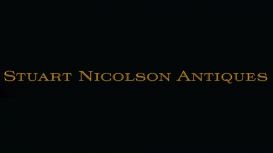 I have been based in my current workshops In Belfast, Nothern Ireland since 1999. During this time I have gathered up vast stores of period timber and along with period brassware which are essential when restoring fine antique furniture I have also built up a huge library of research material to draw on if required to ensure any work carried out is as authentic as possible to original design.
I am very proud to have recently restored important items for both the Irish Football Association and The Royal CoDown Golf Club.
I strongly believe in the importance of preserving origonality, but any restoration or more importantly conservation will be skillfully and sypatheticaly done to the highest standards using only the finest hand & traditional materials.
I have recently enjoyed a visit to Dumfries House Where it is described as having the most important collection of Chippendale furniture in the world.
---
Services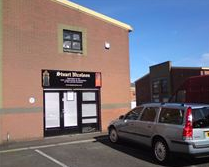 All my work is carried out to exacting and very particular standards. I pride myself in continuing on the much dying art of old fashioned traditional craftsmanship. In fact several of my main workbenches & many of my handtools originate from the 18th & 19th Centuries.
I offer all levels of restoration from small repairs to complete rebuilding of severely damaged pieces. This may range from regluing loose joints to remaking damaged parts to making complete sections. I also believe that all joints should only be glued using old fashioned animal glue.
I have also completed commissions for important private clients to make items of furniture such as bookcases and tables to match existing pieces. I have also made a fine tambour fronted display case that houses the Royal Charter for Lisburn City Council Offices. I always try to preserve the original surface & patina of any item that im working on, but am often faced with poor previous restoration attempts and maybe have no option than to repolish a surface.
I pride myself in preserving the much lost art of Traditional hand French polishing using only the finest shellac and wax polishes. I always stress in the importance of using the correct materials during restoration and am always sourcing old items of furniture that may be used to provide period timber and original hardware for any repairs.
Should you require any replacements of brassware such as handles or locks ect I have access to several specialist companies who may have similar items from stock or can even cast an item so you may have a perfect match for your furniture. I can also reline the leather on fine writing tables or desks as well as re- baizing of card tables.
If you enjoy looking at my site, please click on the Contact us page & let me know, or if you would like any further information about any of the projects shown I would be most pleased to hear from you.
Reviews and Ratings
We do not have any reviews about Antique Furniture Restoration available right now.