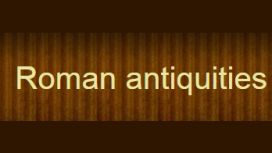 Supplier of authentic Prehistoric flint tools, Roman brooches, coins, rings, ceramics, Saxon and Norse strapends and clothing decorations, Medieaval coins, rings, clothing fittings, Tudor rings and coins. All are sourced from old family estate sales and reputable members of The Antiquities Dealers Association/Antique Dealers Association. A few are recent finds reported in the Portable Antiquities scheme.
I have been a professional archaeologist for 25 years full time, with a specialist interest in metal small finds from all periods. During this time I have been employed as a finds officer, and conservation officer, as well as being involved in project management. Due to the downturn in the economic climate I have had to find an alternative source of income, using my skill base, whilst not compromising myself as a professional archaeologist. I continue to work as a field archaeologist, whenever there is contract work available.
---
Reviews and Ratings
I have been delighted with the purchases that I have made with Archaeopteryx Antiquities from Neolithic to late Medieval. George Luke is a mine of information and is highly professional - you never have a conversation with him without learning something new. Reliable, courteous and fair. Keep up the good work!