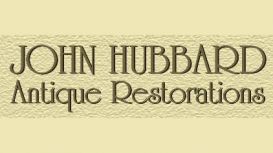 We are one of the longest established (1968) specialists in the UK supplying tooled desk leathers and skivers for desktops to both trade and the public. We supply tooled desk tops to the USA, Canada, Ireland, France, Germany, Belgium, Spain, South Africa, Australia and to some 33 countries worldwide.
These are supplied by post, for fitting yourself (or bring your desk to us and we'll fit your new desk top for no extra charge). They come with complete easy-to-follow instructions, giving helpful tips, including how to fix them down, and on how best to restore your desk top to its original condition.
A skiver is a lamb-skin. It is leather and is supple and accepts gold or plain embossed tooling very well. It is absolultely the normal choice for desk tops, and has been for 150 years or so. The average size of a skiver is between 12 and 16 square feet. This means that most desk tops, if required in one piece (without being joined), shouldn't measure more than 20-22" x 40-42".
---
Reviews and Ratings
Hi John. Just a brief thank you for the beautifully crafted Desk Leather you have made for me. It has turned my rather plain desk from the ordinary to extraordinary. Also arrived astonishingly quickly in New Zealand. Thank you from a delighted customer.
Hi John, this is the best quality skiver I've ever had, thanks. The video was also helpful, much easier than the way I normally put it in.
Hi John. Looks great! Thanks for your help, the video was very useful. I found that 3 pieces of adhesive tape in line with the uncut edge with pencil strike marks helped a lot in positioning.