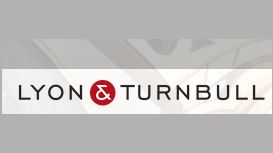 Operating since 1826, Lyon & Turnbull are one of the longest established fine art and antiques auction houses in the United Kingdom. In the 21st century, we combine dedicated personal advice and attention with innovative, thoughtful marketing and a deep understanding of the world of art and antiques to offer an unparalleled auctioneer service.
We hold approximately 30 auctions per annum, including specialist categories such as Scottish paintings, British & European paintings, Asian works of art, jewellery, silver, antiques, books, furniture and contemporary art and design.
In addition to our specialist auctions, our raison d'etre are single-owner collection sales. Each one carefully crafted to accentuate the quality and uniqueness of the particular collection, generating un-missable events for collectors, and high (often record) prices for our clients.
Lyon & Turnbull operates internationally, providing valuation and auction services worldwide, and ensuring our client's works of art and antiques are seen, desired, and purchased by the world's largest art markets in Europe, America and Asia.
We maintain offices and galleries in London and Glasgow, and our neoclassical headquarters and saleroom in Edinburgh is, we believe, the most beautiful in the UK. We also maintain an alliance with the oldest auction house in the USA, Freeman's, to take advantage of their Philadelphia salerooms and well developed client contacts.
However, our international reach and commercial success are only part of our appeal. The real reason why our clients choose us over our competitors is the knowledge and approachability of our experts, and the efforts we make to understand and fulfil our clients' tastes and needs.
Freeman's holds an esteemed place in America's history as its oldest auction house, and as one of the country's first family owned businesses. For seven generations, since 1805, Freeman's has made up an integral part of the country's auction culture, taking part in countless, often historically significant sales of jewelry, fine art, furniture, and antiques on behalf of private collections, estates, and museums.
The company began by the efforts of a printseller who came to America from London, Tristram Bamfylde Freeman. After an order from Pennsylvania Governor Thomas McKean, Freeman was appointed to the office of auctioneer in Philadelphia, where he subsequently began the company. Over the years Freeman's has grown both nationally, opening regional offices throughout the US, and internationally, expanding into the European market after forming the alliance with Lyon & Turnbull. The current Chairman of Freeman's is Samuel M "Beau" Freeman II, the sixth generation of the Freeman family to run the auction house.
---
Services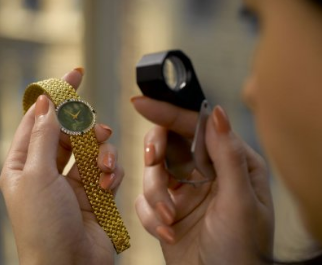 The provision of professional certified valuation documents is a core element of our business. We specialise in creating valuations of art, antiques and jewellery for a number of purposes, including:
Insurance.
Inheritance Tax (probate).
Capital Gains Tax.
Gift & Rental.
Family Division.
Private Treaty Sales.
Current Auction Estimates.
Products and services based on today's tax and asset management requirements.
Lyon & Turnbull work closely with an increasing number of UK based professional advisors, including lawyers, accountants, insurers, private bankers, art advisors, estate managers and many others.
We regularly speak to our clients, both private and professional, to review the services we offer; taking into account legal and regulatory changes, information technology developments or other circumstances which may affect requirements. As a result we are able to respond quickly to our clients' needs on an informed and experienced basis, and are consistently rated as amongst the best valuation providers by industry professionals.
Recognising that clients often have exacting schedules and may be operating under difficult circumstances, we provide a quick and efficient service, competitive in both cost and speed of delivery.
Each member of our specialist valuations team has years of experience providing fair market valuations. They work in partnership with our various specialist departments to ensure that the knowledge and expertise applied to each valuation is of the highest standard. To find out more or if we can be of assistance, please contact our Valuations Team.
Reviews and Ratings
We do not have any reviews about Lyon & Turnbull available right now.