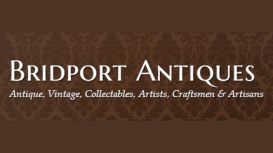 The Art & Vintage Quarter on the St Michael's Trading Estate is where you'll find a great assortment of antiques and vintage outlets. From the exquisite, to the bizarre, we have over 35 traders selling an eclectic mix of English and European artefacts from the 1700's through to the swinging 40's, 50's and 60's. A fascinating trip through time whether browsing or buying antique, reclaimed, classic and vintage furniture clothes and collectibles can all be found.
---
Services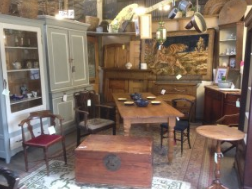 Occasionally there are trading spaces to let in The Alleyways, you can rent anything from a cabinet to a unit and you can also feature your antiques for sale on this website.
Cabinets vary in size and can either be supplied by us or, if it's suitable, you can supply your own.
Units vary in sizes from 8′ x 6′ to 12′ x 12′ or even 12′ x 18′.
Products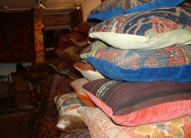 Dimensions 0.96cm wide 1.62cm high (0.38 inches wide 0.64 inches high) Condition Perfect. Description / Expertise Perfect condition antique Shirvan rug with fantastic soft wool and great 'abrash'. Abrash is the term for dye change, the variation of blues and the small detailed reindeer are wonderful.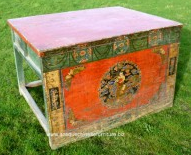 19thC Mongolian Work Table/Alter . This would make a great desk for an ethnic interior or use as a work station bench. A practical piece.
Reviews and Ratings
We do not have any reviews about Bridport Antiques available right now.