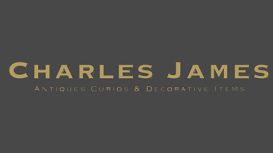 Welcome to Charles James Antiques, your number one source for all things Antique! We're dedicated to giving you the very best buying and selling experience without any of the huge fees that you would find in the auctions, we focus on antique furniture, decorative and curious items with everything in between.
Founded by myself, Charles James. When I first started out, my passion for antiques and vintage items was inspired by my parents and family friends, I spent most of my weekends and summer holidays going to auctions and fairs and not forgetting stalling up in the cold darkness in anticipation for the the opening rush of buyers.
In truth, at first it wasn't for me, but the more I went and the more I learnt about the antiques around me, mixed with the more time I spent around the characters of the business I began to love it! Even with my new found love for the antiques business I never saw it as a viable career, and I only ever saw it as a rather expensive hobby!
---
Reviews and Ratings
We do not have any reviews about Charles James Antiques available right now.