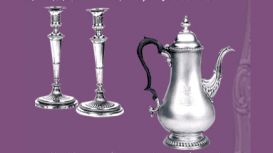 Our stock of silverware has been carefully considered to cater for virtually any occasion. We feel sure that you will find something available, be it a christening, silver wedding, birthday,

anniversary, graduation, a presentation, or Christmas present. We also cater for corporate gift items, special one-off presentation pieces and replacement of blue glass liners.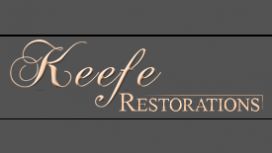 We believe in using the traditional French polishing methods which have been passed down through years of experience in our family. We have worked in many prestigious properties. Traditional French

Polishing is carried out by our highly skilled craftsmen with many years of experience, from within our family run firm. We have worked in many prestigious properties in and around London. We offer a comprehensive upholstery service from re-covering seat pads on dining chairs to a complete sofa.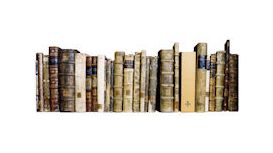 We have been antique map & antique print dealers for over 35 years. Our extensive range of old prints & old maps includes town plans; country, UK county, US state & French department maps; sea charts,

travel maps, celestial maps & Vanity Fair caricatures (Spy Cartoons). Our catalogue covers 17-19C antique prints & antique maps & 20C vintage maps & vintage prints. We sell only original historic maps & historic prints; we don't sell reproductions.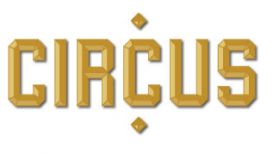 Circus Antiques & Interiors was established in 2007 by Mark Slade after 20 years of coveting antiques and 20th Century design. Having spent the previous 10 years operating and refurbishing restaurants

in London, Mark took his passion for beautiful furniture and objects into full time dealing, opening Circus in 2007 in Kensal Rise, London. Circus specialise in early to mid twentieth century modern antiques combined with antiques and objects from the 18th and 19th centuries.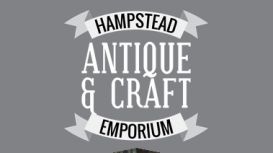 hampsteadantiqueemporium.com
If you've never visited the Hampstead Antique & Craft Emporium you are in for a treat! Tucked just behind Heath Street, this hidden gem boasts over 25 independent shops that really do offer something

for everyone. Ranging from antique and vintage artifacts to contemporary designer and craft items, you will find an infinite variety of things to buy. There are a number of jewellery dealers specialising in classic fine jewels, Art Deco, mid-century, ethnic and modern styles.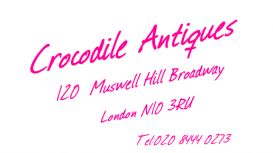 Our products are an eclectic mix of colourful splendour! We have great fun choosing what to stock, and are lucky enough to have some fabulous suppliers. If you don't know what you're after come and

seek inspiration inside. We want you to find our Cafe easily, so we asked a local artist to decorate our side wall with a giant green crocodile mural, stuck an enormous teacup on a column outside and hung a giant stone crocodile head in the air above our entrance!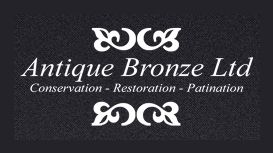 Antique Bronze Ltd is one of the UK's leading conservation and restoration companies, specialising in both traditional and contemporary materials. Established in 1955, we have worked on some of the

UK's most high-profile projects from Nelson's Column to St Johns College, Cambridge. We are a family business and we care about our reputation and we are very proud of the quality of our work.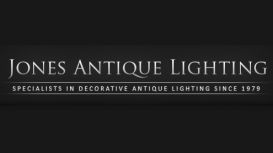 We specialise in good quality antique lighting of the period 1860-1960. Trading for over 30 years we have gathered together one of the largest collections of antique lamps from Europe and the U.S.A.

We place the greatest care in choosing lamps on the basis of their overall integrity and quality. We are therefore able to offer pieces in all price ranges, all of which have been meticulously restored and rewired ready for your home.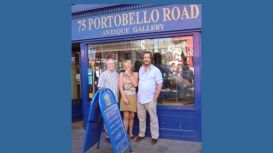 Antique clocks are the obsession of Gavin Douglas Antiques & Clocks Ltd, we specialise in 18th and early 19th century antique English clocks and French clocks in bronze, gilt bronze and marble. Also

antique mantel clocks, bracket clocks and table clocks from England and continental Europe, especially France. We try to carry in our inventory examples of all types of high quality antique clock and period clock. Gavin Douglas has been an antique clock collector for nearly 30 years.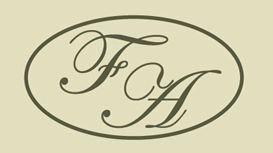 Welcome to Fleming Antiques - a complete personalised antiques service you can trust - specialising in buying and selling decorative smalls, furniture and collectibles, ranging over many periods and

styles. My name is Mark Fleming, and I've been in this business for over 20 years. You may recognise me from the ITV program "Everything Must Go!" - I was the official valuer. If you look around this website you'll find lots of intersting things.