Recommended Antique Dealers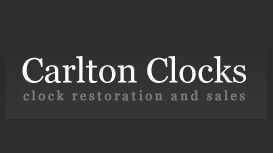 Our showroom and workshops are located just outside London, UK and we stock a large range of antique clocks and new clocks at very competitive prices. Our on-site team of qualified horologists has

years of experience in restoring and maintaining clocks. Our workshops are open plan to the shop, so you can watch the craftsmen at work, and be assured that your clock is in safe hands.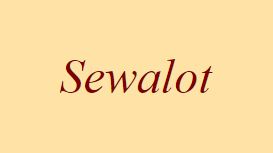 For collectors & enthusiasts of antique sewing machines and great stories. Alex, In a sea of bland, boring sewing machine websites, Sewalot stands head and shoulders above the rest, with real stories,

history, information and tales. Keep it up. Writer and Master Craftsman Alex Askaroff has spent a lifetime in the sewing industry and is considered one of the foremost experts of pioneering machines and their inventors.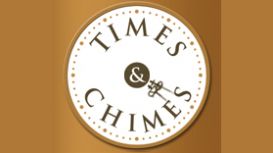 It is solely down to this passion and dedication that we have grown to become the largest online seller of Antique Clocks in the UK, as well as having built up an enviable reputation across the world

for our ethical approach, honestly, reliability and an unflinching desire to offer our customers only the very best levels of service.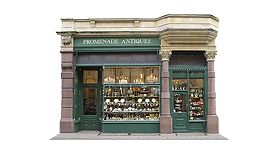 The Mann family have specialised in buying and selling a diverse range of jewellery, watches, giftware and object dнart for more than one hundred years. During this time, we have accumulated a wealth

of expertise and a deep understanding of providing excellent customer service. As an independent retailer, we constantly strive to present our products at competitive prices.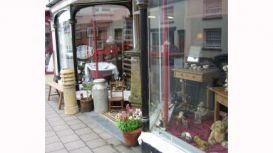 We hope after visiting this site, you will call in to meet up with us and see more of what we do. His many local contacts provide a rich and otherwise untapped source of unusual and interesting

artefacts from the kitchen and farmyard and he has a working knowledge of agricultural bygones. Our stock includes much sought after Victorian and Edwardian fireplaces and surrounds, slate slabs, stone troughs, hand water-pumps, old tools and kitchen ware.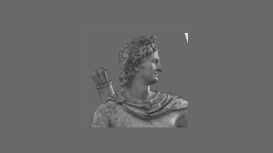 A change of direction in life gave David Pasco an opportunity to venture onto pastures new and now after travelling throughout the UK and Europe amassing affordable stock, it gives him great pleasure

to let you share in the adventure that is Warehams.com. Warehams is located in the coastal town of Whitstable, famous for it's oysters and many seafaring traditions. Containing many treasures, Warehams specialises in garden ornament and continental 19th century painted furniture.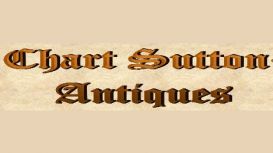 Thinking of gracing your home with something that's unique and full of character and charm? Then come and visit us at Chart Sutton Antiques Centre at Chart Sutton near Maidstone, Kent. We have 25

dealers offering a good selection of antique, vintage and retro English and French furniture together with an abundance of small antiques and collectables.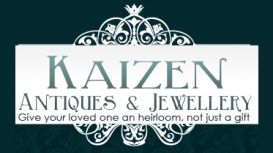 Kaizen has been a well established shop in the centre of historic Rochester since 1997, although the proprietor Jason Hunt has been managing the shop on this site since 1988. The shop has a fantastic

reputation within Rochester and the surrounding area with people travelling from all over the world, to visit the shop or commission jewellery from the onsite workshop.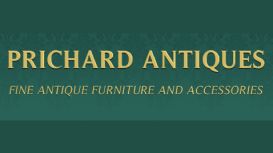 Prichard Antiques in Winchcombe, Gloucestershire offers a wide range of formal and country furniture from the 17th to 19th centuries. Oak coffers, Gateleg, farmhouse and mahogany dining tables, chests

of drawers, dining chairs, windsor chairs, upholstered seating, desks, occasional tables.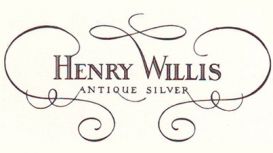 At Henry Willis (antique silver) we deal in antique domestic and collectible silver from the 16th to 20th century, with a particular interest in early and provincial items, and Old Sheffield plate. We

also stock a good selection of canteens and cutlery.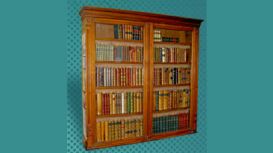 The Petersfield Bookshop is a large and rambling bookshop of a kind that is harder and harder to find these days: a browser's paradise. We have every kind of book from modern secondhand paperbacks to

collectible and antiquarian books of considerable value. We would love to welcome you in person but if you can't make then you can search a selection of our stock here on this website or on Abebooks.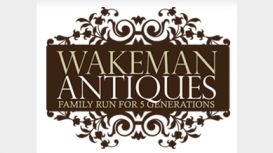 We are a family run business who specialize in the purchase and sale of antique furniture. Our stock consists mainly of mahogany and walnut furniture from the 18th, 19th and early 20th centuries, with

a good selection of dining table, dining chairs, desks and bookcases always available.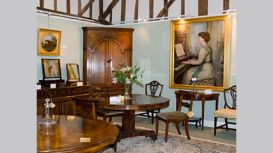 Chantecleer opened for business in September 2009 on the site of a long-established antiques showroom. It offers a selection of quality furnishing and collectors' pieces, principally from the 17th,

18th and 19th centuries to private buyers and collectors. The re-opening reflects belief in the future of West Street as a worthwhile destination for antiques enthusiasts.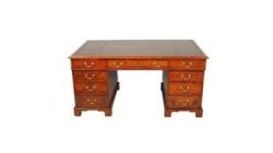 OUR BUSINESS: We are a leading Antique Dealer specialising in Fine Antique Desks, Historic Writing Furniture and related Antique Library Furniture (chairs, bookcases etc). Located near Woking in the

UK our business is over 30 years old and was established on the Internet in 1996. We have many delighted Clients from all over the World - see our recent Testimonials. Over the years we have sourced and sold literally thousands of pieces of fine furniture.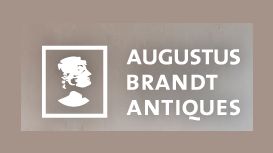 augustus-brandt-antiques.co.uk
We stock beautiful antiques - from French Louis XVI style crystal chandeliers to magnificent carved gilt mirrors, 19th century Absinthe glasses and carved Italian 18th century gilt wood candlesticks.

We also create contemporary reinterpretations of classic antique furniture.